SUPERINTENDENT'S REPORT
Esmeralda County School District
James D. Fossett, Superintendent, EsCSD
Physical Address




Goldfield: 5th & Ramsey, Goldfield, NV 89013




Dyer: MM 11 Hwy 264,

Dyer, Nevada 89010




Mailing: P.O. Box 129




Dyer, Nevada 89010




Goldfield Office 775-485-6382Goldfield Office Fax 775-485-3511




Dyer Office 775-572-3250




Dyer Office Fax 775-572-3310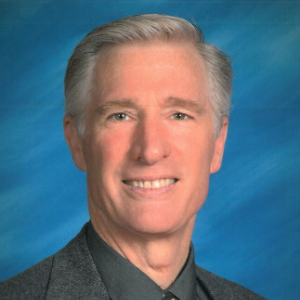 *A translated copy of this document will be made available upon request by calling 775-572-3250.
* Una copia traducida de este documento estará disponible a pedido llamando al 775-572-3250.
Superintendent's Welcome
Welcome back to the first normal year of school in three years! On behalf of the Esmeralda County School Board and administration you are once again invited to participate in the adventure of another wonderful school year. Summer is a terrific time for exploration, fun, and reconnecting with family. This new school year will also be a fantastic time to explore new books, subjects, and learning; to make new friends and reconnect with old friends. Our dedicated teachers are already in their rooms, excitedly putting together new decorations, learning opportunities, and fun. It's going to be great!
To our students: I wish to offer each of you a special welcome, because you are why we are here! You are the greatest. We love you and look forward to this exciting year of hands-on, interactive learning. This year you can expect art, music, PE, field trips, sports, hands-on activities, computer enriched learning, and teachers that care about you! Come ready to learn. Come ready to make friends. Come every day!
To our parents: Thank you for trusting us enough to share your family with us. It is an honor to be able to work with you and your children to help build a brighter future! We value parent input and involvement. Your partnership with your school is essential, so please keep in contact with your child's teachers. We are here to serve you and create a learning environment children love. Let's work together to achieve that goal.
To our staff: I hope you enjoyed a well-deserved few weeks for yourself and with family and friends. It is a joy to be in a profession that values family and family time as much as our's does. As educators, we get to be on the front lines of building a better tomorrow. I'm excited to enter classrooms this year that are full of learning, fun, excitement, and creativity. Remember, you aren't working alone. You have your school team, district grade level team, and a host of support staff and parents that are standing with you to do this great work! We are counting on you to lead the way, but it takes a village. Your village is with you!
The school year is 2022-2023 and we are going to have a GREAT year!!
James D. Fossett, Superintendent