In partnership with the Nevada Department of Public Safety, the SafeVoice program provides students a safe place to submit tips concerning their own safety or that of others. A fully trained professional team of experts responds in an appropriate manner 24/7/365. Tips always stay anonymous. The SafeVoice reporting system can be accessed by clicking on this link: http://www.safevoicenv.org/ or calling 833-216-SAFE. District SafeVoice Coordinator is Linda Kile.
SUPERINTENDENT'S REPORT
4 days ago
Esmeralda County School District
James D. Fossett, Superintendent, EsCSD
Physical Address




Goldfield: 5th & Ramsey, Goldfield, NV 89013




Dyer: MM 11 Hwy 264,

Dyer, Nevada 89010




Mailing: P.O. Box 129




Dyer, Nevada 89010




Goldfield Office 775-485-6382Goldfield Office Fax 775-485-3511




Dyer Office 775-572-3250




Dyer Office Fax 775-572-3310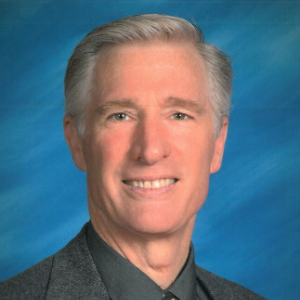 *A translated copy of this document will be made available upon request by calling 775-572-3250.
* Una copia traducida de este documento estará disponible a pedido llamando al 775-572-3250.
Superintendent Board Report January 2022 James D. Fossett
General Comments: We have started semester 2 and everyone is back at work and doing well. While COVID has continued to appear, we have seen a lessened degree of serious illness and quarantine has been reduced from 10 days to 5 days by the CDC. In an effort to meet student needs all three schools have done various things to reorganize to meet the needs of students and reduce stress on staff members. The business of education is moving forward.
Teachers/Students: The following are activities scheduled between now and the next Board meeting in January.
Martin Luther King Jr. Day……………. January 17 (no school)
MAP Mid-Year Assessments…………. January 24 (all week)
Board meeting Goldfield………………. January 18 (5:00)
PLC/Safety Committee: Our monthly PLC/Safety Committee meeting agenda focused on the board agenda, calendar items, a summary of the month's site safety drills, share out of the training from December, and a report out on our site PLC meetings.
Personnel and School Structure: There have been minor adjustments at all three sites to better support students learning, and better utilize staff expertise. We are fully staffed.
District Facilities and Bus Update: We now have bus driver positions all filled and our facilities personnel are collaborating to make sure we operate efficiently.
Superintendent/Board: I have been attending the superintendents' meeting with those in the other districts and the state superintendent of schools Jhone Ebert. While eating dessert last week, we solved an issue that was held up in red tape. It is always surprising to find out what simple networking can get done for us. I've been at all three schools more than once and will continue to share out my time as equitably as possible. What I have observed is very good. You can be proud of EsCSD!
Notice of Nondiscrimination
NOTICE OF NONDISCRIMINATION ON THE BASIS OF SEX UNDER TITLE IX
Esmeralda County School District ("District") does not discriminate on the basis of sex in the education program or activities operated by the District. The District is prohibited from such discrimination by Title IX, and the prohibition against such discrimination extends to employment.
The District's Title IX Coordinator(s):
Primary Roger Ottolino, Counselor Esmeralda County School District PO Box 560, Goldfield, NV 89013 775-485-6382 rottolino@esmeraldacountyschools.com Secondary Winifred L. Sanderson, HR Director Esmeralda County School District PO Box 129, Dyer, NV 89010 775-572-3250 wsanderson@esmeraldacountyschools.com
Inquiries about the application of Title IX to the District may be referred to the District's Title IX Coordinator, or to the Assistant Secretary for Civil Rights of the U.S. Department of Education, 400 Maryland Ave., S.W., Washington, D.C. 20202, or both.
Vision, Mission, Belief Statements
VISION STATEMENT We envision a highly effective district-wide safe and orderly Professional Learning Community that results in a premier school of highly engaged and highly motivated students preparing for High School and 21st Century College, Career and Citizenship responsibilities.
MISSION STATEMENT Our mission is to create a safe and orderly environment with a highly effective PK-8 district-wide Professional Learning Community that appropriately delivers NVCCSS to a rural student population that will result in a 100% graduation of eighth grade students adequately prepared for High School responsibilities.
BELIEF STATEMENTS
WE BELIEVE that all students can learn at high levels.
WE BELIEVE that this can best be achieved by becoming and performing as Professional Learning Communities (PLCs). We will be guided by three questions:
a. What is it we want our students to learn? b. How will we know our students have learned? c. What will we do when they do not learn? 3. WE BELIEVE in providing a learning environment that fosters citizenship, a high level of health and physical fitness; and one that supports a moral/ethical approach to the challenges of our current society, to college and to career readiness. 4. WE BELIEVE in providing a learning environment that fosters respect for social and individual diversity. 5. WE BELIEVE that "Family and Community Engagement in Public Schools" is critical to student success.
Monday through Thursday, Fridays when school is in session
7:30 AM to 4:00 PM
Dyer Office 775-572-3250
Goldfield Office 775-485-6352
Sorry, but there was nothing found. Please try different filters.