In partnership with the Nevada Department of Public Safety, the SafeVoice program provides students a safe place to submit tips concerning their own safety or that of others. A fully trained professional team of experts responds in an appropriate manner 24/7/365. Tips always stay anonymous. The SafeVoice reporting system can be accessed by clicking on this link: http://www.safevoicenv.org/ or calling 833-216-SAFE. District SafeVoice Coordinator is Linda Kile.
SUPERINTENDENT'S REPORT
5 days ago
Esmeralda County School District
James D. Fossett, Superintendent, EsCSD
Physical Address




Goldfield: 5th & Ramsey, Goldfield, NV 89013




Dyer: MM 11 Hwy 264,

Dyer, Nevada 89010




Mailing: P.O. Box 129




Dyer, Nevada 89010




Goldfield Office 775-485-6382Goldfield Office Fax 775-485-3511




Dyer Office 775-572-3250




Dyer Office Fax 775-572-3310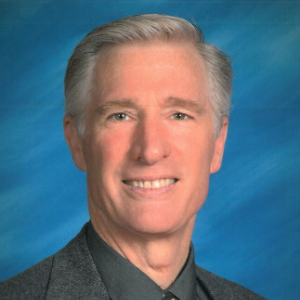 *A translated copy of this document will be made available upon request by calling 775-572-3250.
* Una copia traducida de este documento estará disponible a pedido llamando al 775-572-3250.
Superintendent Board Report July 2022 James D. Fossett
General Comments: Summer School is underway and going well. Students are writing, reading, and studying math. When I saw students on the playground they were all smiles, and in the classroom they were working energetically.
Teachers/Students: Here are some important dates coming up.
Board Meeting July 19th - 5:00 PM - Virtual Meeting
Summer Time Off July - Enjoy time with family and friends, it's summer!
PLC/Safety Committee: Our monthly PLC/Safety Committee meeting will be in recess for the summer.
Personnel and School Structure: On June the 12th-14th, school and district leaders met with top national education leaders in Lake Tahoe. Our collaboration time was well spent at our planned and informal breakfast and lunch meetings. The keynote speaker, Dr. Anthony Mohammed, spent his 5 hours of presentation making most major points after walking over to speak in front of our table, where a good deal of the feedback and some very thought provoking questions and answers regularly came. We have an excellent group of educators and leaders in EsCSD! Instructional staff members are giving of their time this summer to attend trainings in June and July, organize rooms and materials, and generally moving education forward even as they take a break from normal classroom activities.
District Facilities and Bus Update: We have multiple staff members working at completing their bus driver licensure and preparing to support learning from behind the wheel when necessary. The state has offered grant money to buy electric buses, but the remoteness of most of our travel makes it impractical at the current time, but during my communications with the state it seemed clear that in a few short years we may be able to consider this solution. The high school room in Goldfield, that used to be a records storage room, is almost complete and will be ready for students this fall. We received an email that our e-rate application has been received and approved. Upgrading our fiber connection to outlying schools with the help of a special NDE led team, has been the focus of 3 meetings in the last 6 weeks and over the next two to three years will lead to fiber connections across the district and much faster internet for schools, and the rest of the communities. The county libraries, county commissioners, and businesses have also been brought in to help build our consortium and strengthen interest from major ISP providers to come to our county and do this work.
Superintendent/Board: Summer school will end on June 30th. It is being held at Dyer and Goldfield Schools between the hours of 8:00 AM and 12:00 PM. Monday through Thursday. Our enthusiastic teachers are making learning exciting and fun! This month I've spent time in both Dyer and Silver Peak to take a closer look at facilities and continue to keep our schools looking good and functioning well. We have started the process of buying the property across the street from the Goldfield School Gym. I'll keep you posted as we progress. The office staff have worked tirelessly to get grants updated and paperwork completed. The end of fiscal year budget work has also gone well. Much thanks to MaryAnn, Anabel, and Wendy.
The Goldfield School offices will be closed for the summer, but the district staff can be reached Monday through Thursday at 775-572-3250 during regular office hours.
Notice of Nondiscrimination
NOTICE OF NONDISCRIMINATION ON THE BASIS OF SEX UNDER TITLE IX
Esmeralda County School District ("District") does not discriminate on the basis of sex in the education program or activities operated by the District. The District is prohibited from such discrimination by Title IX, and the prohibition against such discrimination extends to employment.
The District's Title IX Coordinator(s):
Primary Roger Ottolino, Counselor Esmeralda County School District PO Box 560, Goldfield, NV 89013 775-485-6382 rottolino@esmeraldacountyschools.com Secondary Winifred L. Sanderson, HR Director Esmeralda County School District PO Box 129, Dyer, NV 89010 775-572-3250 wsanderson@esmeraldacountyschools.com
Inquiries about the application of Title IX to the District may be referred to the District's Title IX Coordinator, or to the Assistant Secretary for Civil Rights of the U.S. Department of Education, 400 Maryland Ave., S.W., Washington, D.C. 20202, or both.
Vision, Mission, Belief Statements
VISION STATEMENT We envision a highly effective district-wide safe and orderly Professional Learning Community that results in a premier school of highly engaged and highly motivated students preparing for High School and 21st Century College, Career and Citizenship responsibilities.
MISSION STATEMENT Our mission is to create a safe and orderly environment with a highly effective PK-8 district-wide Professional Learning Community that appropriately delivers NVCCSS to a rural student population that will result in a 100% graduation of eighth grade students adequately prepared for High School responsibilities.
BELIEF STATEMENTS
WE BELIEVE that all students can learn at high levels.

WE BELIEVE that this can best be achieved by becoming and performing as Professional Learning Communities (PLCs). We will be guided by three questions: A. What is it we want our students to learn? B. How will we know our students have learned? C. What will we do when they do not learn?

WE BELIEVE in providing a learning environment that fosters citizenship, a high level of health and physical fitness; and one that supports a moral/ethical approach to the challenges of our current society, to college and to career readiness.

WE BELIEVE in providing a learning environment that fosters respect for social and individual diversity.

WE BELIEVE that "Family and Community Engagement in Public Schools" is critical to student success.
Monday through Thursday, Fridays when school is in session
7:30 AM to 4:00 PM
Dyer Office 775-572-3250
Goldfield Office 775-485-6352
Sorry, but there was nothing found. Please try different filters.