SUPERINTENDENT'S WELCOME
2 months ago
Esmeralda County School District
M. Neil Terhune Ed. D.
Superintendent, EsCSD
233 Ramsey, P.O. Box 560
Goldfield, Nevada 89013
Goldfield Office 775-485-6382
Dyer Office 775-572-3250
Welcome! We have begun this year's adventure. On behalf of the Esmeralda County School board and administration you are once again invited to participate in one of the most important experiences of your life, another chapter in educating a child. There is no greater investment for a child, certainly no greater reward for a parent, and no greater vocation for educators and support staff. The school community is dedicated to making this experience the best ever. J

To our students: I wish to offer a special welcome. You are the greatest. Your parents and educational community devote so much of their life for your welfare. We love you and want the very best for you. I understand that some are wishing this summer had not ended. Balancing school academics, time with friends, family, athletics etc. is challenging. It will be hard but I know you can do it; the experiences will prepare you for life after school. Be proud of your school. Be your very best; remember your school will only be as good as you are. J
To our parents: Thank you sharing your children with us. It is an honor. The educational staff has children and grandchildren also. We know how much they mean to you. With your help we can assist your child in working towards their full potential; just as if they were our own. Your partnership with your school is essential. Please visit with your teachers to see how you can serve in classrooms and committees. You are always welcome in your school. J
To our staff: I hope you enjoyed a well-deserved few weeks for yourself and with family and friends. I know it is never enough but remember your students are eagerly waiting for you to help them "be all they can be". A caring adult other than parents makes a huge difference in their life. You will hear me say it often and it bears repeating: there is nothing more important in this life than what you do. There is nothing that will impact this world more than what you do. It is the greatest calling on earth. Thank you for being a part of the Esmeralda School District educational community and our lives.
Notable changes:
1. After 50 years Esmeralda County has a High School once again. 😊 The district applied for and was authorized by the EsCSD School Board and the Nevada Department of Education (NDE) a Virtual High School. It will be administered by our Central Office with the assistance of K12 Inc.; an accredited and nationally acclaimed delivery of on-line courses that offers a comprehensive Enrichment and Career Technical Education array. This program can be a stand-alone program that culminates in a HS diploma. Since Tonopah HS accepts credits from all accredited institutions it can also be taken by Tonopah students in conjunction with Tonopah HS's graduation requirements. Prior approval from their administration is required. Please see me if you would like to know more.
2. We are sorry to see some of our staff leave our district, but we are happy to report that we have experienced, well-trained and caring staff to take their place. This includes a licensed Principal/Teacher in Goldfield. Take time to know them at our first Open House or sooner. We are also providing additional curriculum resources in Science, Technology, Engineering, Math and Virtual Coursework to insure a more personalized approach to your child's learning.
3. Kudos to our Maintenance and Tech crews for completion of major roofing, painting of all schools and enhanced security devices.
A reminder that the District policy allows for parent and community involvement in three ways, a) directly with your child's teachers, b) participating on your school's Professional Learning Committee (PLC) held twice a month after school and c) serving on a Parent/Community Advisory Committee.
Go Mustangs!
M. Neil Terhune Ed. D.
Superintendent, EsCSD
505-860-2056 (Cell) 775-485-6382 (Work)
19th Annual Silver Peak or Bust Hike Fundraiser
7 days ago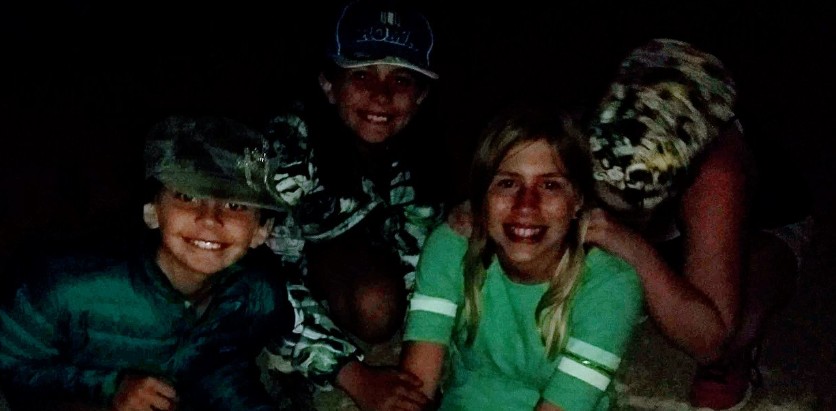 The 19th Annual Silver Peak or Bust Hike Fundraiser will take place on Sat. Oct. 26th, 2019. Sign in is between 5:30 and 6:00 a.m. at the corner of Highway 264 and Eagle Road, 3 miles South of the Esmeralda Market, Dyer (Fish Lake Valley), NV 89010. The remnant of a full moon will light the way up the mountain as participants trek the 10.7 miles to the top of McAfee Pass with only 23 more miles to go to the "Old School" saloon in the historic mining town of Silver Peak, NV. There are no services as you hike the approximate 34 miles through the Silver Peak Mountain range wilderness. The trail is marked with flour arrows and "X" for water and gate raid drops. Those who volunteer on their own to meet and do this are "on their own" and should be fit to finish this one-day hike. Volunteers may provide a safety net to pick up any of the participants that "hit the wall." You may park your car at the Esmeralda Market or at the start and after the hike volunteers may offer you a ride for the 60 miles by highway back to the start to retrieve your car. Any questions contact Bill Kirby at (323) 727-6959 or by e-mail.